Yay finally I have such a long holiday for myself! Asasi life has ended and it is such a relief (although semester 3 result has not been announced yet, so I'm not fully relieved yet actually hahah).
4 months of holiday and I thought my life at home will be exciting because I already left my hectic asasi life. Yeah, getting to see my little brother and sister and mama and abah after being away from my home for the whole semester, of course a moment I've been waiting for a long time.
Unfortunately, the 4 months holiday is too long that I don't know what should I do for the upcoming days haha. Anyway, here are some things I did so far:
🍦
Went to school #kembalikesekolah
I live in Selangor, but studied in Seremban. Since I still don't have my license yet (well, you can't drive with an L), I went to school by KTM (komuter tapi aku panggil KTM 😅). Met one of my best friends, Shafirah at KL Sentral. Then we went to Seremban together.
Actually Tiroi station is much nearer to our school, but we need to walk 1 km from the station to school. Tapi sebab Shafirah malas nak jalan, so we dropped off at Seremban station instead, and took a taxi.
The main reason we went to school was, to take our SPM certificate and graduation photo. That's all. After that, we quickly left the school!
Duhh excuse those puffy eyes and chubby cheeks
I wanted to meet the teachers actually, but since we both are that shy shy cat students, tak jadi la nak jumpa cikgu. Kalau ramai-ramai takpe la haha. Kalau berdua je segann.
🍦
Course survey
The main reason I entered UUM was I wanted to study accounting. I don't know from where that confidence came, but I was so determined to further my studies in accounting although I never take accounting subject in school!
But then, I realised accounting is not only about calculations (wow I was so wrong at first). Its system is so complicated for me haha, and I hate complicated things. I never got an A for both Financial Accounting (just B+) and Management Accounting (B solid) papers. Plus, the minimum requirement to pursue B.Acc and B.Acc (IS) is at least B+ for FA and MA.
So, bye-bye accounting. Accounting is not for me.
My next choice, BSc. Industial Statistics. I've searched blogs about this course and looked at the subjects for this course. But still not sure if this suits me, sebab ada calculus, which is scary. Addmaths kat sekolah pun dah cukup susah..
So, SQS?
🍦
Detective Conan!
Who else love this anime?! (oh please takkan aku sorang je layan cerita ni haha)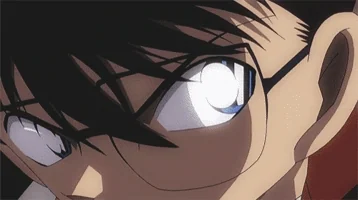 Conan Edogawa
Lama gilaa tak tengok cerita ni. I watched Detective Conan since I was a little girl, but only in tv. And they always repeat the same episode again and again.
Sejak berkenalan dengan internet ni, dan alang-alang tengah cuti panjang I started to watch this anime again. I watch Detective Conan at
kissanime
and guess what? It's still ongoing and they already have over 800 episodes right now! I wonder when Ran will ever know that Conan and Shinichi are the same person.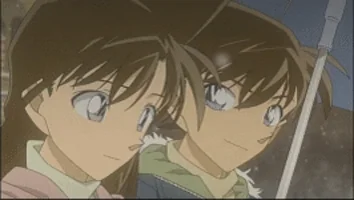 Ran Mouri and Shinichi Kudo
Kinda addicted with this series after watching the latest episode in kissanime, because there are many new characters that I need to Google them because I don't know sejak bila dia muncul haha (eg: Mary Sera, the little girl who is actually Masumi Sera's mom and Subaru Okiya who is actually Shuichi Akai after faking his death). Then I watch the episodes where they appear to understand better.
🍦
Kanji revision
(not sure if I ever mentioned this) I learned Japanese language in school. But after leaving the school two years ago, I feel like I don't know Japanese at all!
(yeah watching Detective Conan motivates me to revise these kanji. rugi la belajar tapi tak ingat)
So I decided to study N5 kanji first for the time being. N5 is the lowest level in Japanese Language Proficiency Test (JLPT) but it's not as easy as you think!
Betul ke aku pernah belajar benda ni??
That's all. It is quite boring staying home alone because my parents are at work and my siblings are at school.
🎧
Dancing King
- current addiction
diary